About Me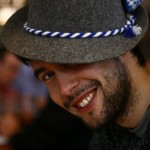 I'm a Design Engineer specialising in Solidworks and Pro-E
I Graduated from Brunel University with a Bachelors in Mechanical Engineering with Aeronautics Hon in 2006
Since then I have worked as Technology Commercialisation Consultant in Particle Physics.
As a Sales Executive for a Japanese Lens manufacturer in Germany (Moritex).
And as an Application Engineer for a German Lens Manufacturer (Schott Glass).
A Design Engineer at Redring Xpelair Group.
Interesting side note, I designed the moritex.com website.
Currently I'm working for Prior Scientific Instruments in Cambridge designing microscopy products for the medical sector.